Greece is a beautiful country praised for its climate, food, culture, history and deep blue waters. It's no wonder that many people dream of retiring here. If you're considering to retire in Greece, there are a few practical things you need to know. 
We'll look at the requirements for visas, residency, healthcare, and taxes.
Retiring in Greece if you are an EU citizen
If you are an EU citizen, you have the right to retire in Greece without the need for any additional documentation or investments. However, you may want to apply for a Tax Identification Number to make life easier going forward. It may still be necessary for you to have private medical aid, especially if you don't apply for citizenship.
Retiring in Greece if you are outside the EU
If you are not an EU citizen, you will have to obtain a three-month entry visa, known as a "D" type visa. US citizens can enter Greece without a visa, making the process even easier.
Once you are in the country, you can start the process of applying for a Permanent Residency permit. To do this, you will need to have a certain amount of money saved up, as well as proof of health insurance and a valid passport.
There is also the Greece residence permit by investment program, which allows you to obtain a residency permit by investing a certain amount of money in Greece. This is a good option if you plan on buying a property in Greece.
Healthcare Requirements & Medical Aid
If you are retiring in Greece, you will need to have private health insurance. This is true even if you are an EU citizen. While Greece does have public healthcare, it can take longer to get assistance and some specialist services may not be covered.
Tax Considerations
Greece has a special tax for pensioners that was recently introduced to promote retirement in the country. If you are retired and receiving a pension from another country, you may be eligible to pay a reduced rate of taxes on that income. You will need to provide proof of your pension income when you apply for your residency permit.
Finding Real Estate in Greece for Retirement
It's a good idea to start looking for real estate early. You can always rent out the property until you are ready to retire. Once a rental history is already in place, it might also be a good idea to keep a portion of the property available for rental to generate a passive income to support your pension. Work with a reputable real estate management agency to get the best possible solution for your retirement in Greece.
Best Areas to Retire in Greece
If you're considering retiring in Greece, you'll be pleased to know that there are plenty of great areas to choose from. The Greek Islands are the most popular area for retirees and it's easy to see why. Warm weather, beautiful beaches, friendly locals and a great expat community make the islands an ideal place to spend your retirement.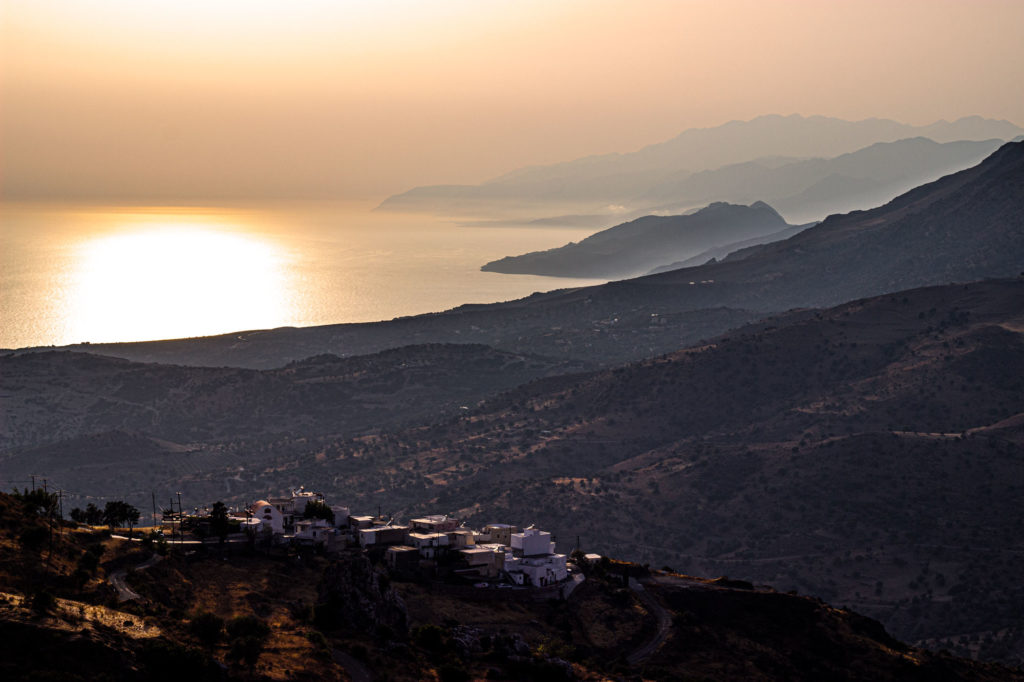 Top Island Retirement Destination
Crete: As one of the largest Greek islands, Crete is considered to be one of the top places to retire in Greece. The landscape ranges from mountains to beaches and everything in between. Crete is also home to the oldest city in Europe: Knossos. Can you retire to Crete? The cost of living on Crete is relatively low compared to other regions in Greece, making it the ideal place to retire.
Final thoughts – Is Greece a good country to retire?
Retiring in Greece is a great way to enjoy all that this beautiful country has to offer. Keep in mind that there are some requirements you need to meet in order to retire here, including obtaining a visa or residency permit, having health insurance, and complying with tax laws. However, Greece is trying to attract more retirees by making it easier and more affordable.